Client: Porsche Sverige
Agency: Berntzon Bylund
In the fast lane with an iconic brand
360: Communi­cation, strategy, social, design, advertising, photography, web.
A partnership built on trust.
It's an honor and a privilege to work with one of the worlds' most prestigious car brands. Our journey together is half a decade filled with fantastic cars and action-packed communi­cation – in a truly disruptive world.
Porsche Sweden has experienced a massive increase in sales during our journey together. As an agency we've been involved in everything from strategy and positioning to launches of new cars in integrated campaigns.
In a disruptive world where electrification and digitalization effects both product and communi­cation, we've managed to shift up, reach new target groups and increase preference for this truly strong brand.
Product launches.
Truly, truly integrated. The world of Porsche is truly intense. New models are launched frequently, and we work together with the team at Porsche Sweden to create seamless, integrated campaigns.
The work includes target group strategy, communi­cation strategy and media strategy, creation of advertising, outdoor, invites to events, social media, TV commercials, banners etc – everything carefully created for each launch and target group.
On a day to day basis we also support a number of Porsche Centers throughout Sweden, create and publish everything for Porsche Sweden's social media channels, and of course after sales.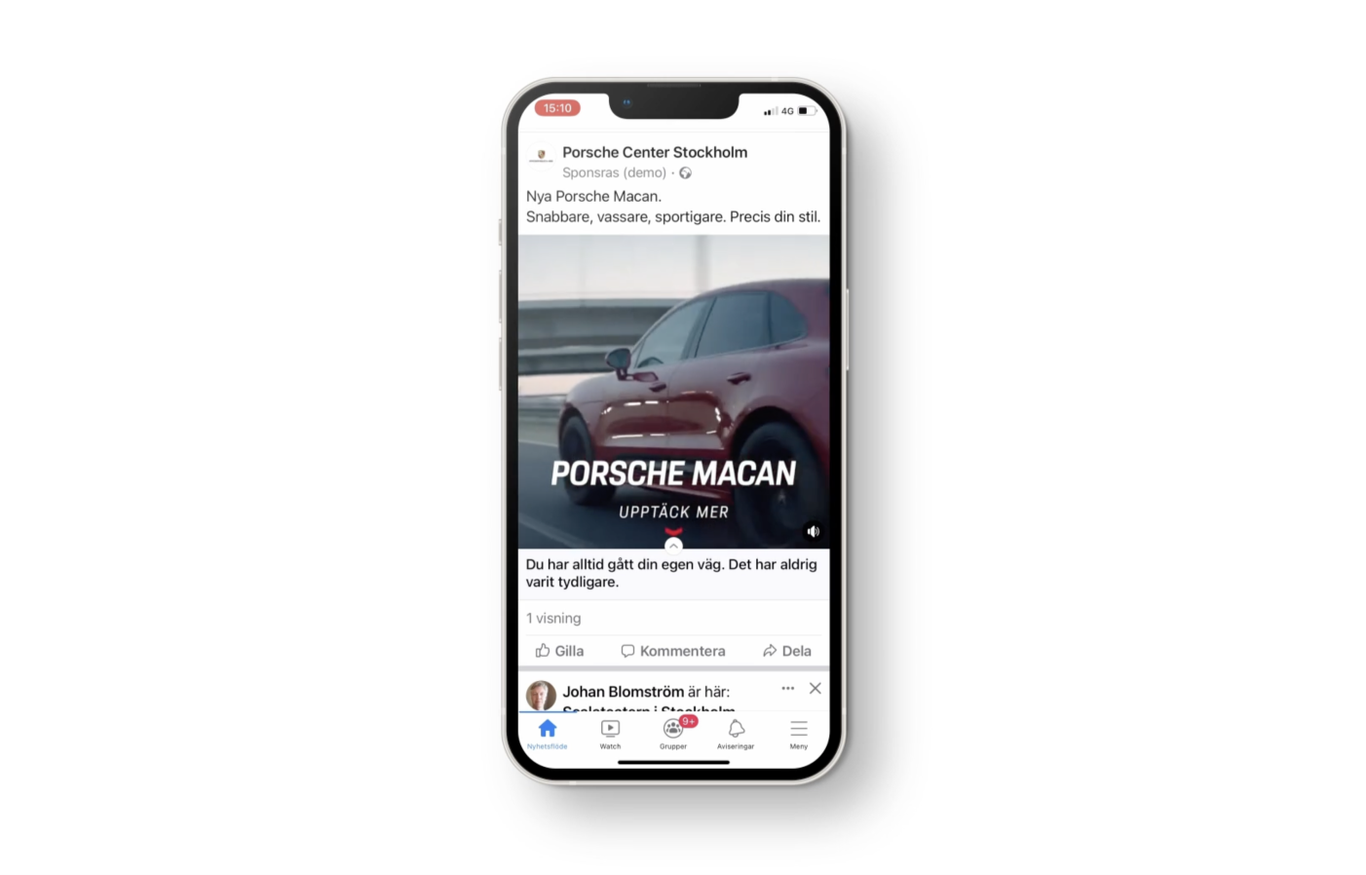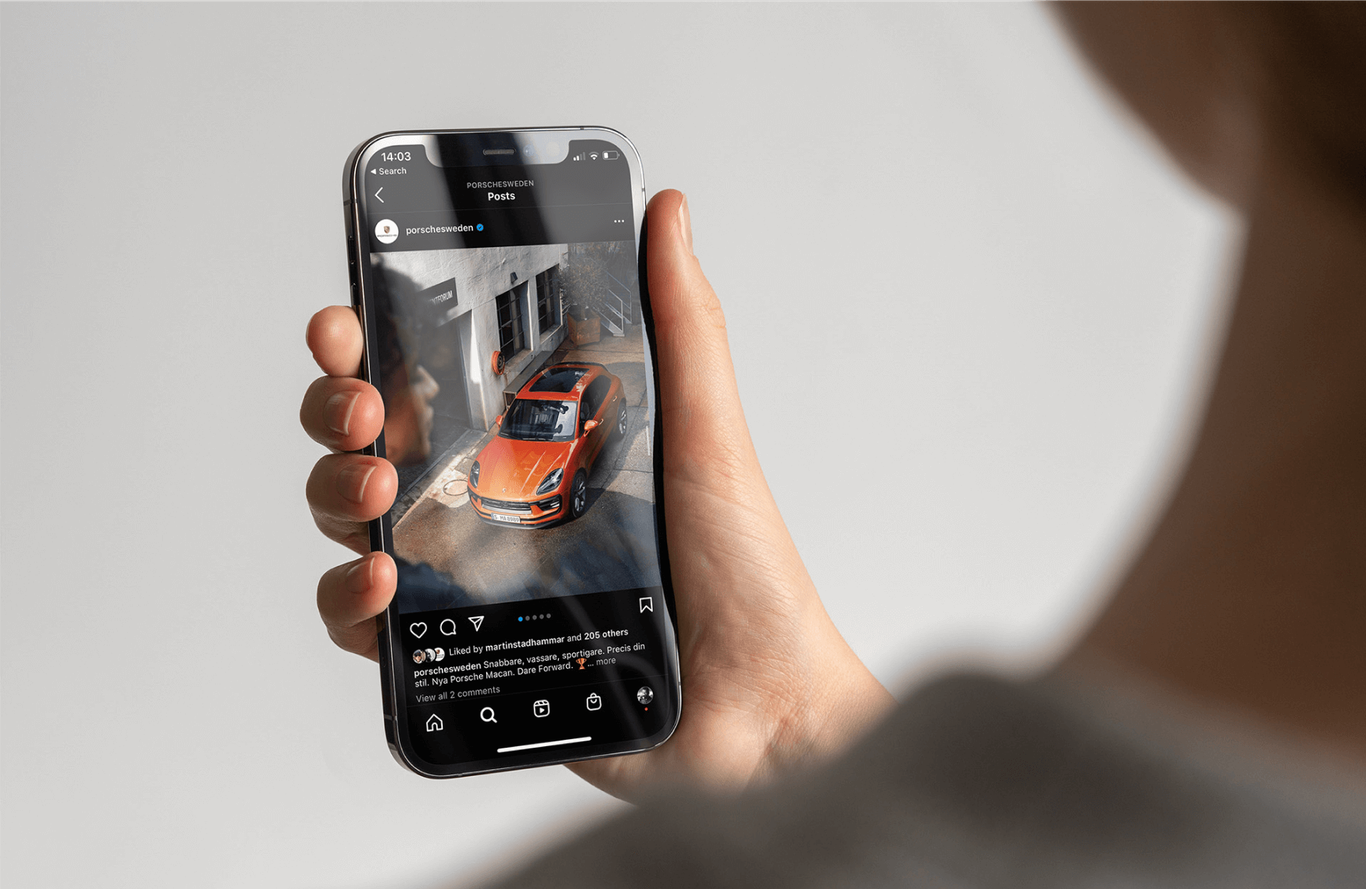 On a daily basis, we reach out to the 16 700 followers on Porsche Sweden and Porsche Stockholm's social channels. With engaging and inspiring content we produce it isn't uncommon to hit 25 000 reach with a single post.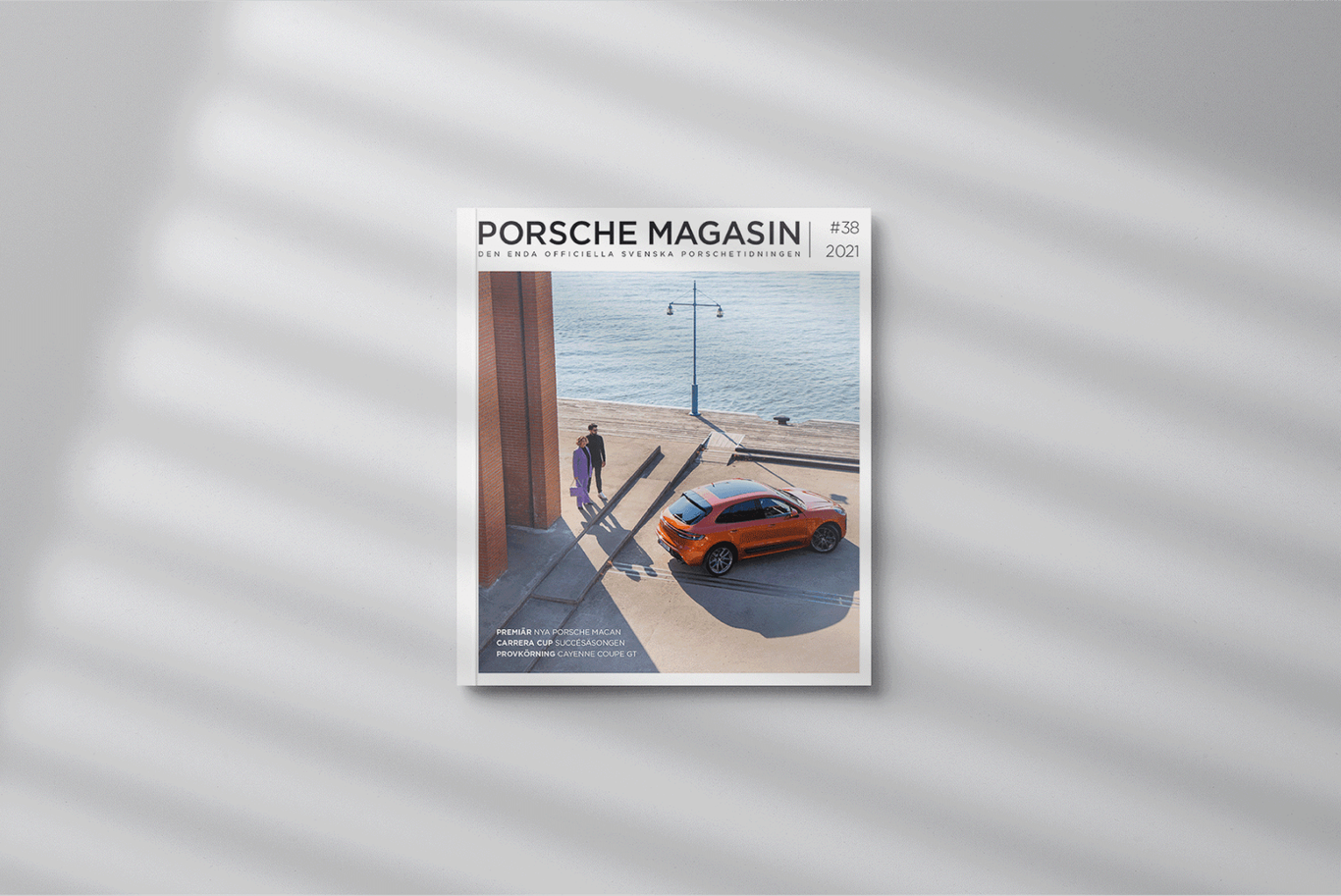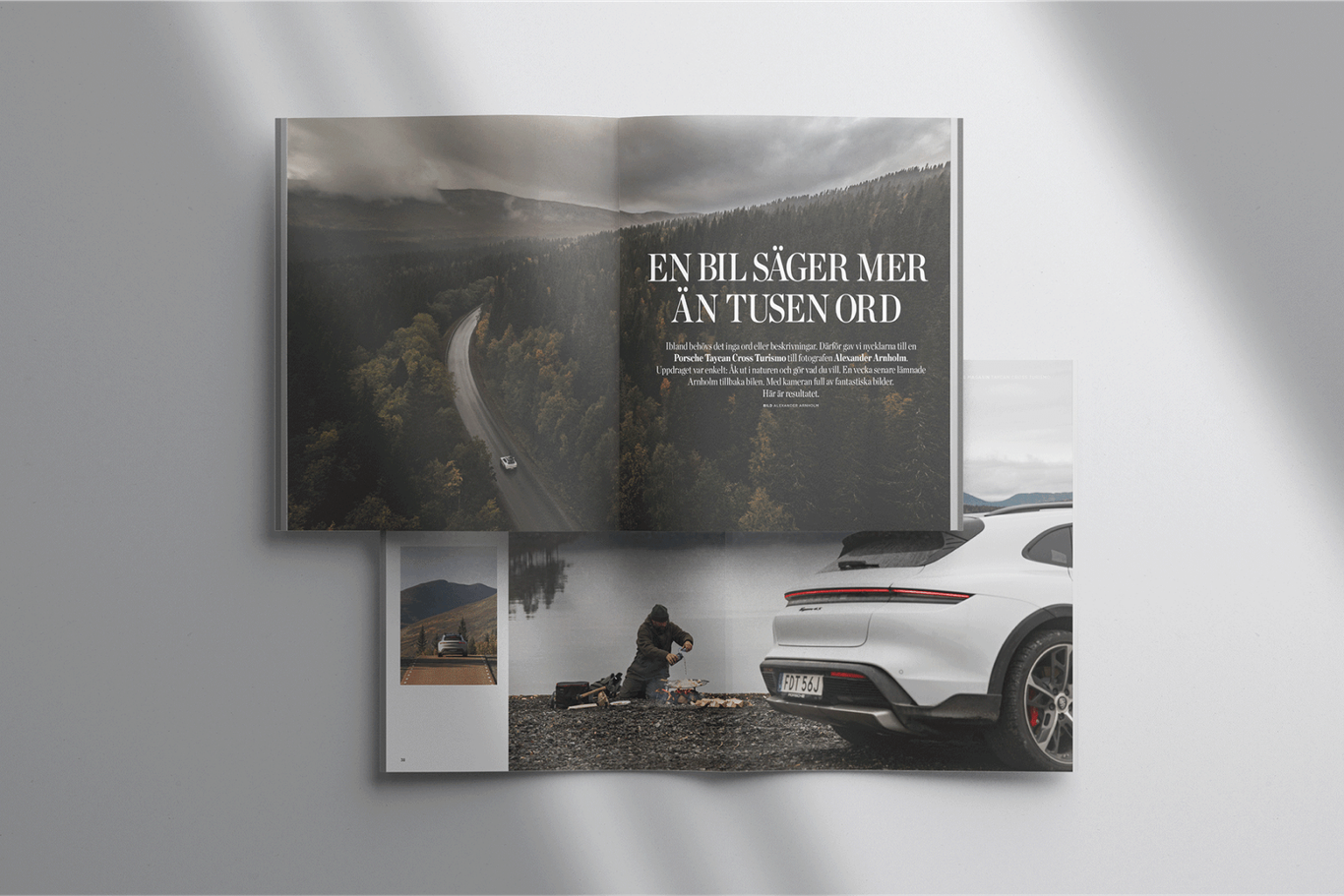 Porsche Magasin.This long time favorite amongst Porsche car owners, is distributed twice a year to approximately 30 000 addresses, and to Porsche Centers around Sweden. We are involved in everything from creating articles to final design, using a team both within the agency as well as external resources.
Porsche plus.Together with Porsche Sweden we named and designed a seasonal brochure full of useful tips and offers so you can give your Porsche a little extra love.