join a dynamic and value driven group
Come grow with Aura
Aura is a partner-owned group of 10 companies across seven cities. While our team of 600 colleagues represent a diverse mix of backgrounds, competen­cies and perspect­ives, there is one thing that unites us. We have all accepted a job where cross-skill collaboration is the defining quality for success. Rooted in our Nordic values, we embrace differences, allow for everyone to contribute on equal terms, rely on each other's expertise, and grow relation­ships built on mutual trust and respect. That's how we create an environment where brands, ideas and people can thrive.
Join us.
Irrespective of your background or the specific agency you have your eye on, being a part of Aura opens up the opportunity to collaborate with passionate experts, renowned brands, and engage with some of the most captivating challenges of our time. We are in a perpetual search for strategists, creatives, and technologists who possess the ability to drive our clients forward, while infusing our workplace with energy and new ideas.
Right now we don't have any open positions that match your search criteria.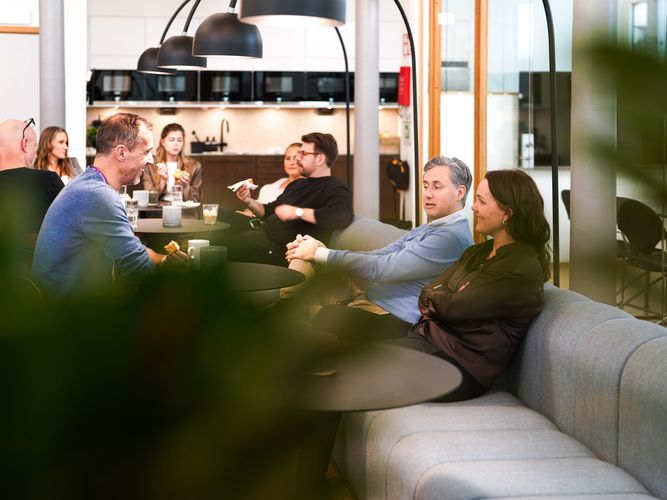 At aura, we firmly believe that when you bring together diverse perspect­ives and skills, magic happens.